Tags:
CAP goal
PMA
You may be surprised to learn that many of the items found in the average American home or office were created with the help of government funding. In fact, some of the world's most ubiquitous products like GPS were spawned from federally funded research and development conducted at Federal laboratories, universities, and other research organizations.
To maintain America's leadership in global innovation, the Federal Government invests approximately $150 billion each year in research and development. To improve our quality of life and grow our economy, it's important to speed up the cycle of getting these discoveries from the "lab" to the real world. That is why the President's Management Agenda includes a Lab-to-Market Cross-Agency-Priority (CAP) Goal, which focuses on reducing administrative and regulatory barriers and enhancing partnerships to make it easier to take technology from federally-funded innovations in a laboratory to the American marketplace.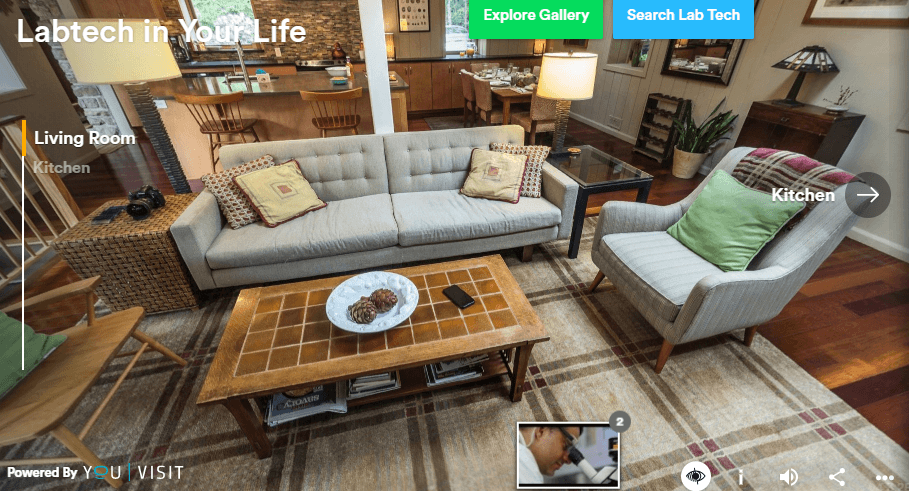 Photo of LabTech at Home-a-virtual space. Inside the LabTech home, you'll discover everyday household products and technologies that made their way to the marketplace thanks to the innovative research and development of federal laboratories and their business partners.
About 1/3 of cutting-edge, federally funded research is done in Federal agency laboratories. The LabTech in Your Life Virtual Experience from the Federal Laboratory Consortium for Technology Transfer, created by the Federal Laboratory Consortium for Technology Transfer (FLC), provides an interactive platform that showcases commonly used, everyday technologies that started with this government research. LabTech at Home is the platform's first virtual environment where you can explore 7 different tour stops featuring nearly 50 technologies from across 7 different Federal agencies. Here are a few of our favorite technologies displayed throughout the virtual home:
Explore more everyday items that began as Federally developed innovations in the LabTech in Your Life Virtual Experience from the Federal Laboratory Consortium for Technology Transfer. This research didn't make it to the marketplace alone. You can develop the next wave of everyday technology by connecting to world-class researchers, equipment, and technology through FLC Business – a robust database of easy-to-search Federal laboratory resources.