Let's Celebrate All Things #GovPossible!
Download our #GovPossible Toolkit
Read Profiles of Public Servants
After a year unlike any other, the resilience and hard work of our public servants across federal, state, and local governments have not gone unnoticed. Join us in celebrating the public servants who make the everyday #GovPossible in the U.S. and around the world!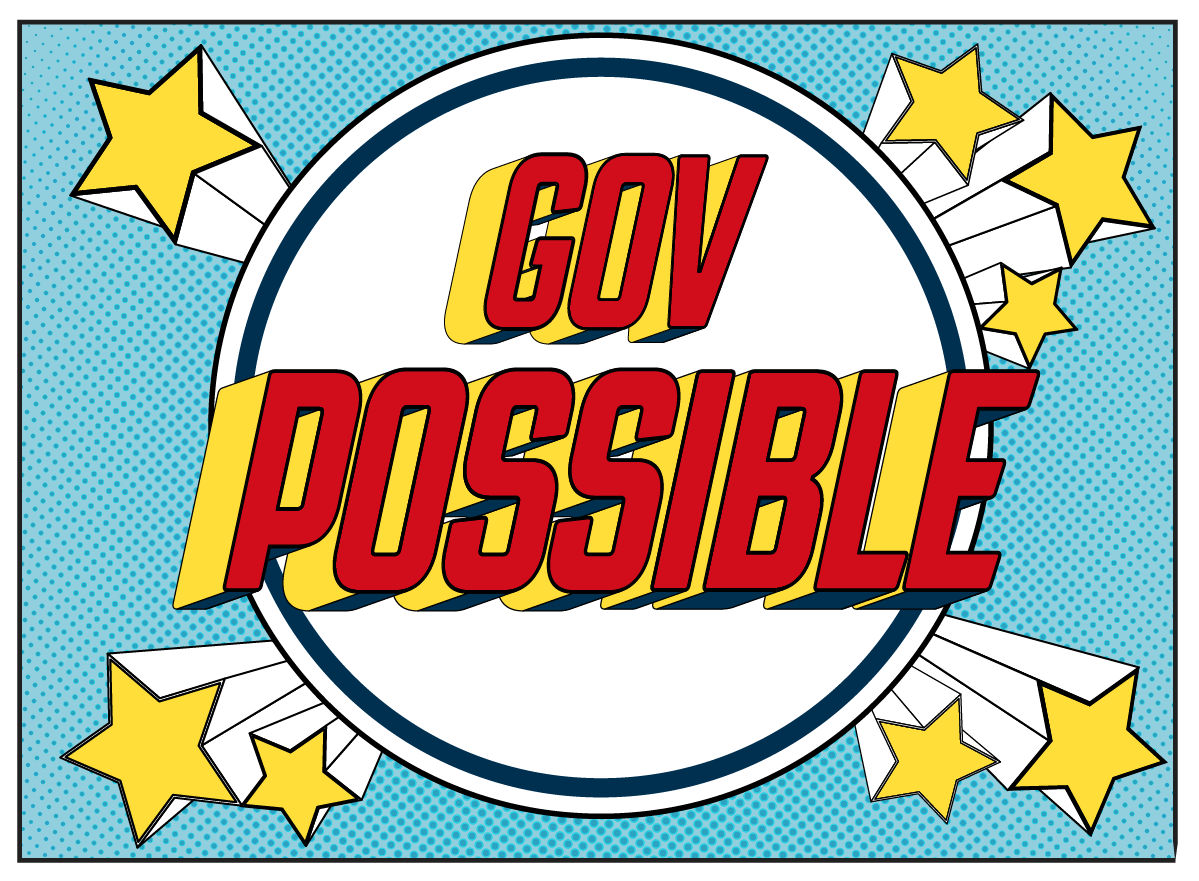 Public Service Recognition Week
May 2-8, 2021 is Public Service Recognition Week (PSRW), an opportunity to thank public servants across government for their commitment. This year, we're continuing the celebration through the month of May, using the theme of #GovPossible to highlight public servants and their accomplishments at all levels of government.
Celebrate with Us!
Want to join the celebration? Download our #GovPossible toolkit for ways to participate, templates to use, and examples for inspiration. Here's how you can get involved:
Join the #GovPossible Campaign
Whether you're an organization or an individual, share your gratitude for public servants using the #GovPossible hashtag on Twitter, LinkedIn, and Facebook! Use the templates at the back of our toolkit to easily make your own #GovPossible posts.
Share Your Gratitude via Email or Video
If you are a leader use this email template as a starting point to send gratitude during Public Service Recognition Week.
We encourage everyone, particularly agency leaders, to record short, 15-30 second videos in a self-recorded style thanking employees. These videos can be posted on social media and agency websites. We can't wait to see your leadership videos!
Performance.gov will create a compilation video of agency leaders that will be used to launch PSRW across social media.

Send your videos to pgovsupport@gsa.gov via WeTransfer.com no later than Monday, April 26th COB. All submissions will be added to the compilation video.
Check out our handy video talking points and best practices to make your video great!
Highlight Employees via Video
Help us feature the great work of public servants by hearing directly from them! Videos can feature an individual or two public servants in conversation. Review these employee highlight talking points and best practices for guidance and tips for creating these videos! When videos are complete, share them on social media using the #GovPossible hashtag!
Questions? Reach out to pgovsupport@gsa.gov!