The Performance.gov team invites you to participate in our fourth annual #FedFashionWeek campaign from September 8-14 to coincide with New York Fashion Week! #FedFashionWeek is a fun and unique opportunity to spotlight federal employees and the role their functional fashion plays in carrying out their important, mission-oriented work.
Want to join us? Read on to learn how you can participate!
Serve your best "fed" looks using #FedFashionWeek! Be a part of the 2021 collection by using our comprehensive #FedFashionWeek toolkit to craft your own content (see our example below). This free toolkit includes:
Easy, simple templates for social media,
Examples for inspiration,
& more!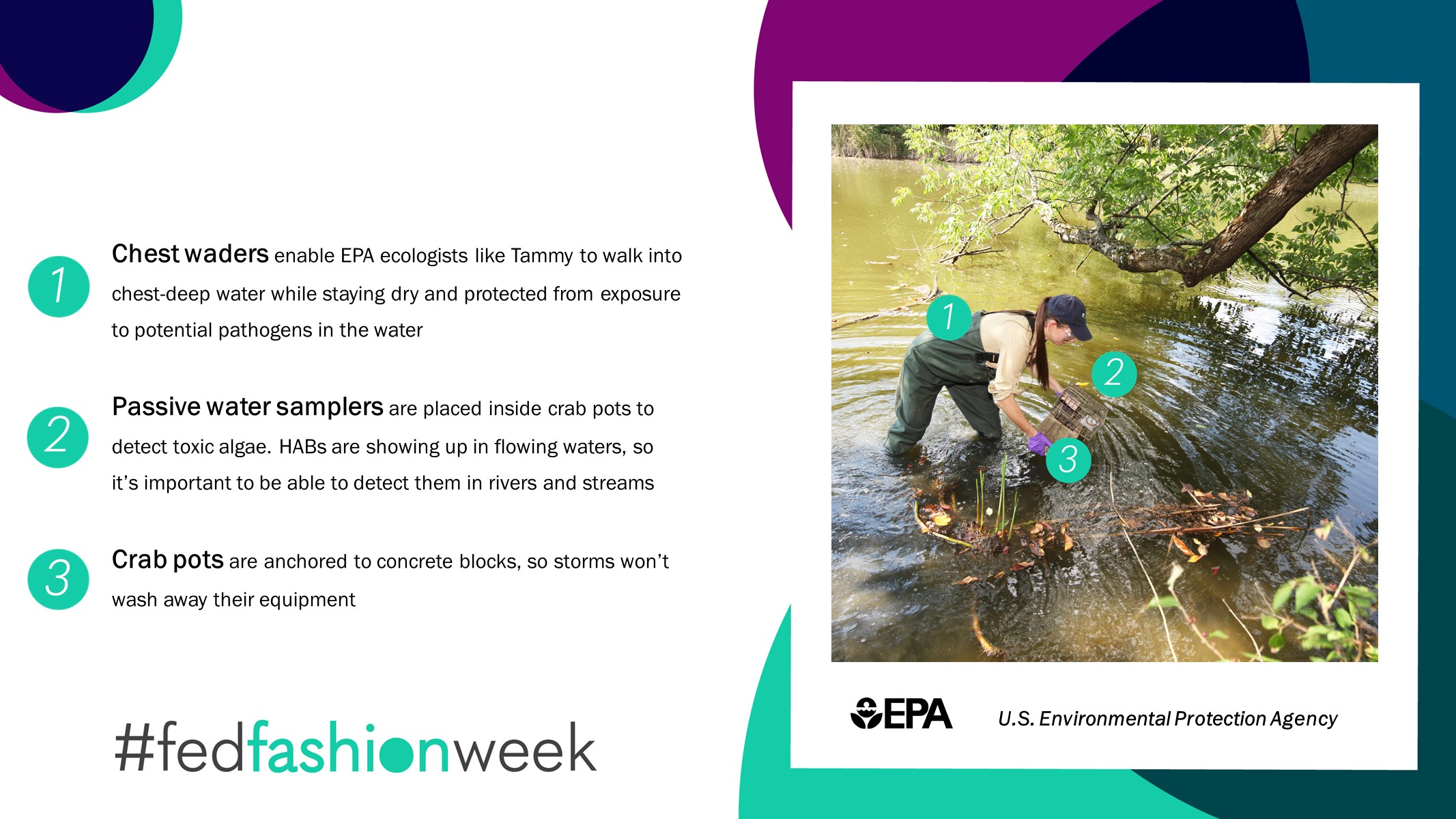 The Environmental Protection Agency (EPA) spotlights EPA ecologist Tammy & her functional fashion that helps her study toxic algae in rivers & streams.
See what's always on trend for public servants across government! Stay tuned through September 14 for all types of highlights, including:
Blog posts taking a deeper dive into the people and fashion behind the great work happening across government
Follow the #FedFashionWeek hashtag on Twitter to catch what fed fashion must-haves your fellow public servants are sharing for #FedFashionWeek!