Meet Norah: She's Changing How You Interact with Federal Websites
For Public Service Recognition Week and beyond, our posts are highlighting the hard work of public servants across federal, state, and local governments. Join us in celebrating how their efforts make the everyday and the extraordinary #GovPossible!
We had a chance to talk with Norah Maki, an innovation specialist at 18F, located in the General Services Administration's (GSA) Technology Transformation Services. Norah is currently on detail with the U.S. Web Design System (USWDS) team, where she and her colleagues are working to build trust into the government one digital experience at a time. When the public interacts with a government service, it's also an opportunity to build trust. However, we aren't always meeting the needs of our users. The design system's mission? To improve federal digital experiences for all!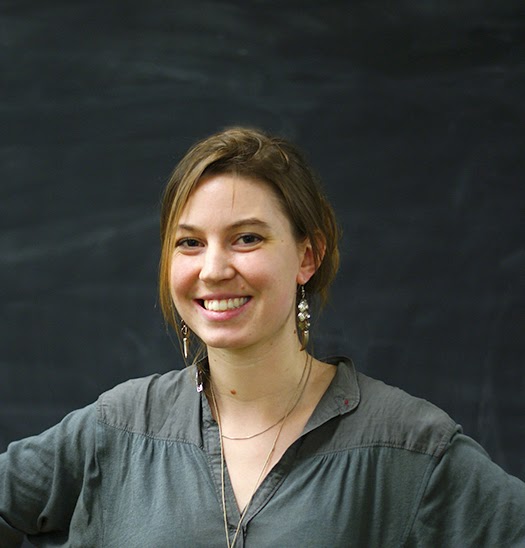 18F's Norah Maki spoke with Performance.gov about her work with the U.S. Web Design System team to build better government services one user experience at a time.
Answering the Call Close to Home
Answering the call to public service is not new for Norah. Before starting at 18F, Norah focused her efforts internationally to support the use of human-centered design and emerging technologies for various U.N. agencies and their government counterparts. During this time, she worked to improve user experience with digital services. However, trust in government was generally low, which meant trust in those services continued to falter. Similar challenges she faced internationally echoed back home in the United States – so, Norah decided to do something about it and came to work at GSA's 18F in 2018. She explained, "As more and more people rely on digital services for critical needs, I saw a huge opportunity to restore and build trust at the point of service delivery by improving the public's digital experiences with the government."
As more and more people rely on digital services for critical needs, I saw a huge opportunity to restore and build trust at the point of service delivery by improving the public's digital experiences with the government."
- Norah Maki
When an opportunity to go on detail on the USWDS team came up, Norah did not hesitate. Not only did this align with her existing skills and experiences, she also saw it as a way to support federal agencies in accessing an essential shared service.
Building Back Trust One User at a Time
What role can web design play in rebuilding trust? We interact with federal websites routinely, from filing taxes to applying for student loans to reserving campsites at national parks. Within these interactions, we expect ease and seamlessness across devices, and that's where the benefits of USWDS shine. The design system helps agencies build accessible, mobile-friendly government websites that instill trust and familiarity among the public. However, Norah emphasized that the design system remains underutilized due to barriers that surround the adoption of the design system, such as not having the right people and resources for implementation or not understanding the benefits of the design system.
This wide range of user experiences with federal websites can lead to a disconnect. To bridge the disconnect, Norah and the USWDS team set out with a "North Star vision" in mind for greater continuity, improved usability, and increased accessibility for key digital services. Thus, in March 2021, the USWDS Transforming the American digital experience report was born! The report was created by Norah and a team of designers, researchers, engineers, and policymakers. It provides insights into what agencies need to be able to deliver better digital experiences, how teams use USWDS in their websites/digital services, and proposes collaborative strategies across the government.
How will this report help rebuild trust? By helping agencies use USWDS and thus scaling the system across government, Norah explained, the public in turn benefits from consistent, accessible, and user-friendly web experiences that meet users' needs.
Sparking a Conversation
We asked Norah about the most exciting thing to come out of the report. Without hesitation, Norah shared that the report has become "a launchpad for broader conversations with our community around the challenges that cannot be solved by the design system alone." Agencies are now using the report's findings to start a conversation that looks beyond USWDS to determine how best to deliver digital services for all.
To help further explore these conversations, Norah and the USWDS team facilitated workshops to dig into how the findings resonate with agencies' experiences. These conversations also sought to investigate how to address common challenges. As more agencies continue to engage with this report, Norah expects these conversations to continue.
This is Just the Beginning
The USWDS report is still new and conversations are just beginning. Both the report and its accompanying roadmap have paved the way for future work in the upcoming year, like a service blueprint to help agencies get started with the design system. For up-to-date progress made by the USWDS team, check out the USWDS roadmap. But the fun doesn't stop there! Join in their monthly call the third Thursday of each month or subscribe for community updates.
As for Norah, her detail with USWDS is coming to an end. However, the work never stops when you're improving websites, modernizing software, and streamlining internal systems. Norah will continue to answer the call and improve user experience back in her role as Account Manager for 18F.