The wait is over! Now is our time to spotlight federal employees across the government as they showcase how their essential attire, gear, and accessories take center stage in helping them get the job done. From September 9-16, we look forward to seeing your best outfits on the digital runway! Please join the Performance.gov team as we launch our fifth annual #FedFashionWeek campaign!
Want to join in the fun? Read on to learn how you can participate!
Do you exude main character energy? Whether it's a service jacket, a hard hat, a piece of equipment, or a facemask, we love a service-forward moment. Showcase your agency aesthetic and style using the hashtag #FedFashionWeek!
Create your own content using our comprehensive #FedFashionWeek toolkit. The toolkit will be your guide for:
Social media templates,
Examples of inspiration,
And more!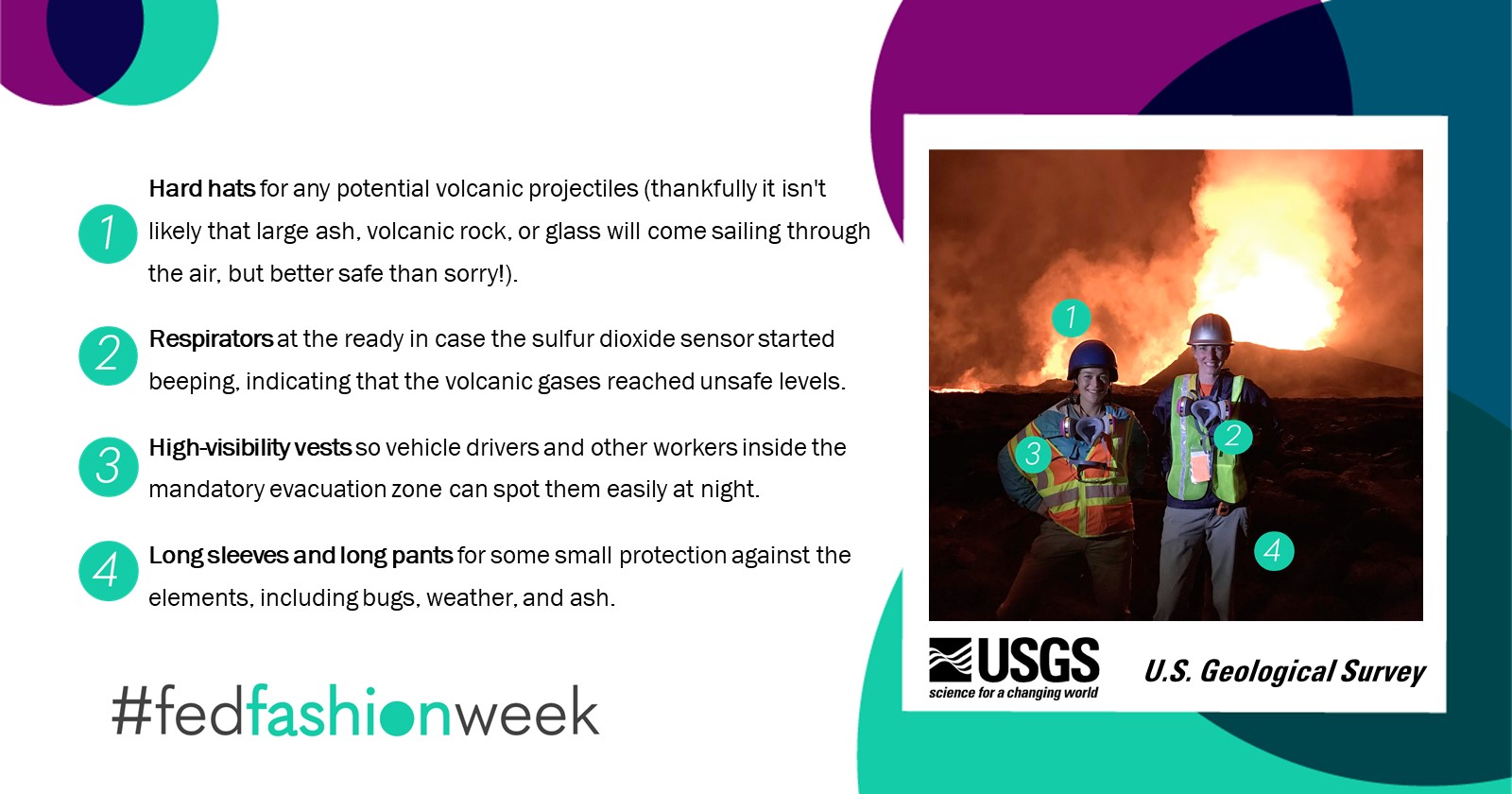 An example of a #FedFashionWeek image from our 2021 campaign featuring the U.S. Geological Survey.
Stay current on the accessory must-haves and statement pieces this season! Through September 16, we'll be serving you:
Blog posts taking a deeper dive into the people and fashion behind the great work happening across government
And don't forget to follow the #FedFashionWeek hashtag on Twitter for inspiration on mastering your style with a bit of know-how from your fellow public servants!
Learn More
Any questions? Reach out to the Performance.gov team at pgovsupport@gsa.gov. We can't wait to share your story and walk the runway with you!